If you have any questions or need assistance, please contact the proper department using the information below:



FIRE DEPARTMENT, 918 Obispo Street – (805) 356.3905

POLICE DEPARTMENT, 4490 10th Street – (805) 343-2112 (non-emergency)

ADMINISTRATION OFFICE (805) 356.3891 or juana@ci.guadalupe.ca.us

HUMAN RESOURCES (805) 356.3893 or tbutler@ci.guadalupe.ca.us

FINANCE (805) 356.3895 or jdavis@ci.guadalupe.ca.us

THE UTILITIES DEPARTMENT OFFERS SEVERAL OPTIONS TO PAY YOUR UTILITY SERVICE BILL.


Pay by phone

at 844.201.8844 with Debit/Credit(24/7) *Processing Fees Applicable

Pay by drop box

– You may pay your bill using your Check or Money Order (please do not place Cash in the drop box) and drop your payment at 918 Obispo Street (outside window) To ensure proper credit, please list your City of Guadalupe utilities account number on your payment.

Pay online

– pay your utility bill through the online Utility Bill Pay System located further down the home page. * Choose e-Check option when processing payment online or through QR to avoid any processing fees.

In person

– Counter will be open for payments (Monday-Thursday) 8:30am – 4:00pm
For Water Emergency, after-hours service: (805) 406-9443
PUBLIC WORKS (805) 356.3910 or ssweeney@ci.guadalupe.ca.us

BUILDING AND PLANNING (805) 356.3903 or asaucedo@ci.guadalupe.ca.us

PARKS & RECREATION – (805) 356.3894 or hsanchez@ci.guadalupe.ca.us

Thank you,
Todd Bodem
City Administrator

#GuadalupeStrong


---
NOTICE OF COMMUNITY PARTICIPATION FORUM
6th Cycle 2023-2031 Guadalupe Housing Element
City Council Chambers
918 Obispo Street, Guadalupe, CA 93434
Thursday, June 22, 2023, at 6:30 p.m.
 For the last several months, the City has been working through a consultant to prepare a draft 2023-2031 Housing Element for the state's 6th cycle.  That document is now available below.  A public review period will run from May 30 – June 30 with a Participation Forum on June 22, 2023.  The last Forum in January solicited comments from a number of agencies and firms that deal with housing issues.  Comments received that evening along with results of a questionnaire have been incorporated into the draft document.  We look forward to receiving comments from you at the June 22nd Forum
 A follow-up hearing with the City Council is scheduled for July 11, 2023, during the 6:00 p.m. meeting where Council will be asked to direct staff to submit the draft Housing Element to Housing and Community Development (HCD) for a 90-day review.
 We look forward to receiving your comments!
2023-2031 GUADALUPE DRAFT HOUSING ELEMENT 
---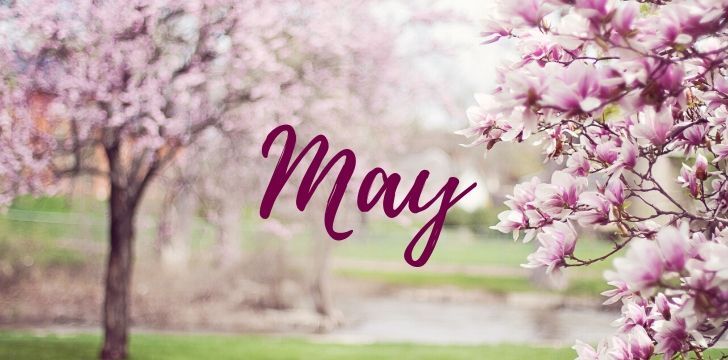 RECREATION & PARKS NEWSLETTER – May 2023
DEPARTAMENTO DE RECREACION Y PARQUES – NOTICIAS MENSUAL – May 2023
---
---
New Service Available to the Guadalupe Community
Nuevo Servicio Disponible para la Comunidad de Guadalupe
Utilities Department – Online Payments 
Departament de Utilidades – Pagos en Line 
Click Here for Drop Box Instructions  
Haga Click Aquí para Informacion de como dejar su paga en el buzon de la oficina
Access to your account 24 hours a day, 365 days a year – 
Accesso  a su cuenta las 24 horas del dia, 365 dias del año
Pay by Phone: Call 844-201-8844 (24/7)
Pago por Telefono: Llamar 844-201-8844 (24/7)
Click on the bill pay banner to access the online bill pay service for the City of Guadalupe (24/7)
Haga click en la banderilla de abajo para hacer su pago de servicio para la Ciudad de Guadalupe (24/7)

For more information, please call 805.356.3896 – Para mas informacion favor de llamar al 805.356.3896
---
---

---
Video of the April 25th Event (City Hall) Filipino-Americans who served during World War II 
---
GUADALUPE TOBACCO CONTROL POLICIES  
To learn more about these policies, complete the steps below:
Open link to presentation, read and review
Click on survey link, complete and submit email
Share link to flyer on social media
Please click on the link below to complete the survey. We look forward to hearing from you!
Por favor, haga click en el enlace de abajo para completar la encuesta. Esperamos escuchar de usted!
---
---
---
New Food Bank Service Dates
Nuevas Fechas de Servicio del Food Bank
(4545 10th Street, Guadalupe CA)
First Thursday of each month – Primer jueves de cada mes
Distribution times: 11:30 am to 1:30 pm
Horario de Distribucion: 11:30 am a 1:30 pm
---
The City of Guadalupe wishes to maintain public services, including trash pickup and transit to its best ability during this unusual time. Information regarding these services is available under Notices on the right side of this page. Please feel free to contact Shannon Sweeney, Public Works Director, at (805) 356 – 3910, if you have any questions or concerns, or need more information. Thank you very much for your understanding.
---
Guadalupe is located in Santa Barbara County, on the Central California coast near the famous Guadalupe-Nipomo Dunes. As of the census of 2010, there were 7,080 people residing in the city. The city was established in 1840 and incorporated on August 3, 1946. California's Pacific Coast Highway, California Highway 1, runs right through the downtown of Guadalupe. Guadalupe is an attractive home for families, providing safe and affordable neighborhoods, excellent restaurants, good schools, and a friendly environment.
The City of Guadalupe was privileged to be featured in the popular TV series "California Gold", starring Huell Howser. Chapman University has established an online archive of all the episodes in the series, including the one featuring the City. You can view the episode here.
We hope you will visit us soon!
---
The City of Guadalupe is home to the Juda Baca Guadalupe Murals Project.  Developed around 1990, with funding support from the Santa Barbara County Arts Commission, the Guadalupe Murals Project was intended to remind citizens of the rich history of the city of Guadalupe. The murals were originally installed at City Hall but were removed to prevent increasing exposure to the elements. Now the murals are again on public display at City Hall.  For more information on these beautiful murals, and to view the murals, please click here.
GUADALUPE ART GALA 2020
GKCF 2020 Spirit of Guadalupe Art Gala Video
---
Warning – DOXO.com
There is an online bill pay website that appears to be affiliated with the City of Guadalupe, but that is not the case.  There is a third party website, doxo.com that allows people to pay their water/sewer bill via the doxo.com website. However, doxo.com may charge the member extra fees, and the City of Guadalupe cannot control when we will receive the member payments, possibly resulting in a late payment from the resident or even a disconnection due to non-payment.  To make sure you are paying the City of Guadalupe directly, visit our website at ci.guadalupe.ca.us and click on the "Utility Bill Pay" portal.  The City of Guadalupe is not responsible for any late payment penalties or disconnections if payment is made using doxo.com and payments are received by the City of Guadalupe after the due date.   As always, if you receive suspicious phone calls or emails from someone claiming to be a representative of the City of Guadalupe requesting payment, please contact our office as soon as possible.
Public Safety Notification
Get information on Community events, road work,  and more. The city of Guadalupe is proud to make available this new service to all City residents. Just click on the local news banner to sign up for the Non-Emergency local alerts.
Emergency Notification
Click on the Aware & Prepare banner to sign up for emergency notification. This service is provided through the Santa Barbara County Sheriff's Office.
 "This institution is an equal opportunity provider and employer"
New Transit Service will be effective as of July 1, 2022, for more information please click on the link below:
Guadalupe Transit